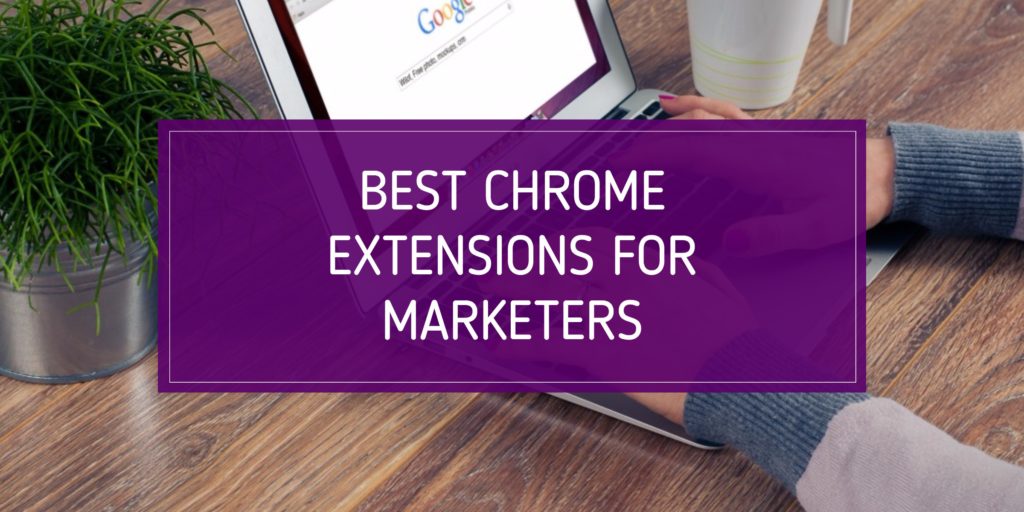 If you run your own business or work in marketing for other companies, these Chrome extensions will help you in your day to day activities. I have all these installed and use them frequently. These are the best chrome extensions for marketers to be more effect and increase productivity.


Everyone with a website should use this. This shows you which Facebook pixels are firing on which pages, and will let you know if there are any errors. If other people work on your website, it's good to keep an eye on this. Sometimes changes are made that remove pixels or add extra pixels. If you use multiple ad accounts for different websites, it's important to also check the correct pixel ID is on the correct site.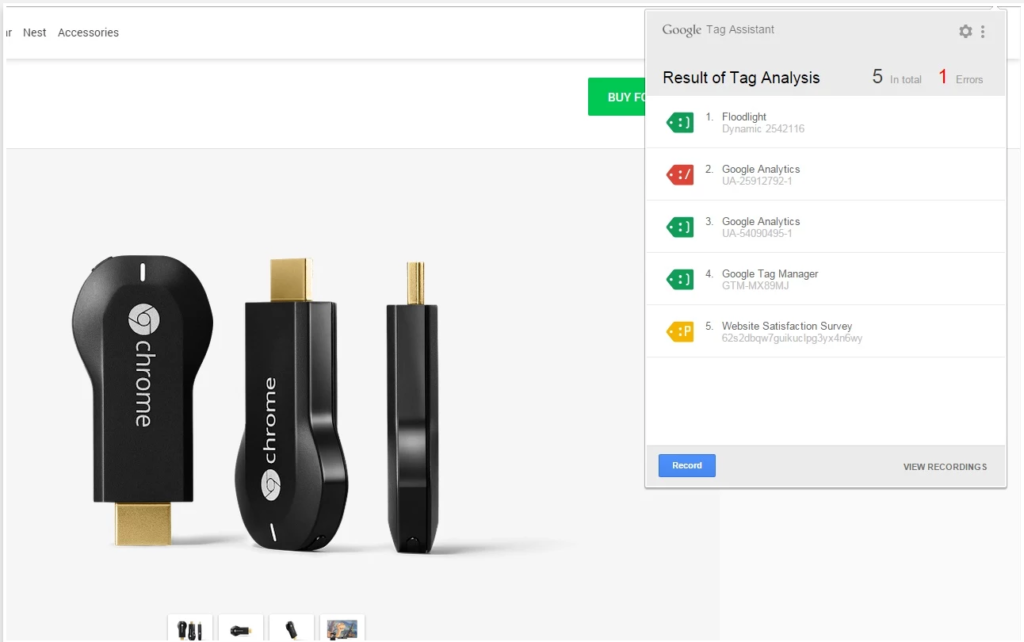 If you use Google Tag Manager, Adwords, or Analytics, you want to download this extension. Just like the Facebook pixel helper, it will show you what Google tags are firing on a particular site. Use this to ensure tags are installed properly and view code snippets.


Grammarly quickly shows you spelling and grammar errors as you type anywhere online. You can also get suggestions for better vocabulary choices to enhance your writing. Another feature you can enable is to simply double click any word to get an instant definition. Here are 7 ways I use Grammarly on a daily basis.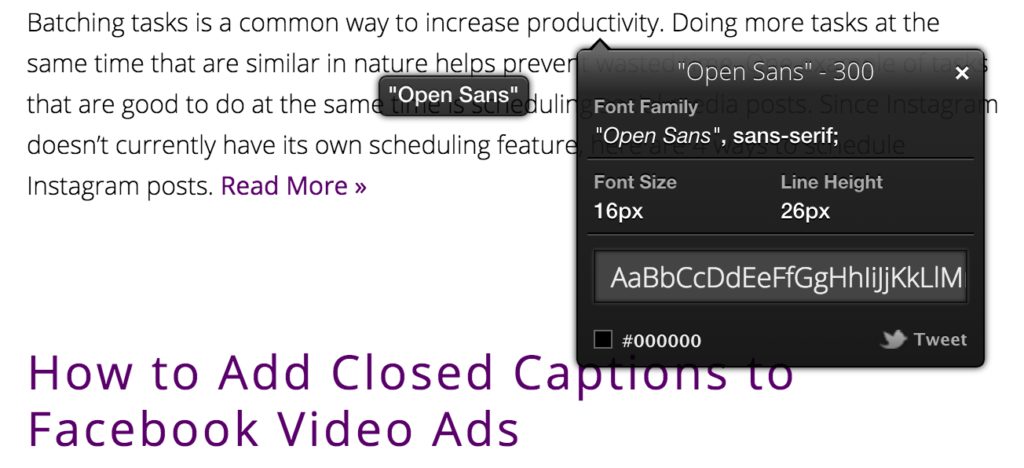 Use WhatFont to quickly figure out what font is being used by simply hovering over a word. You can also see font size, lineheight and color.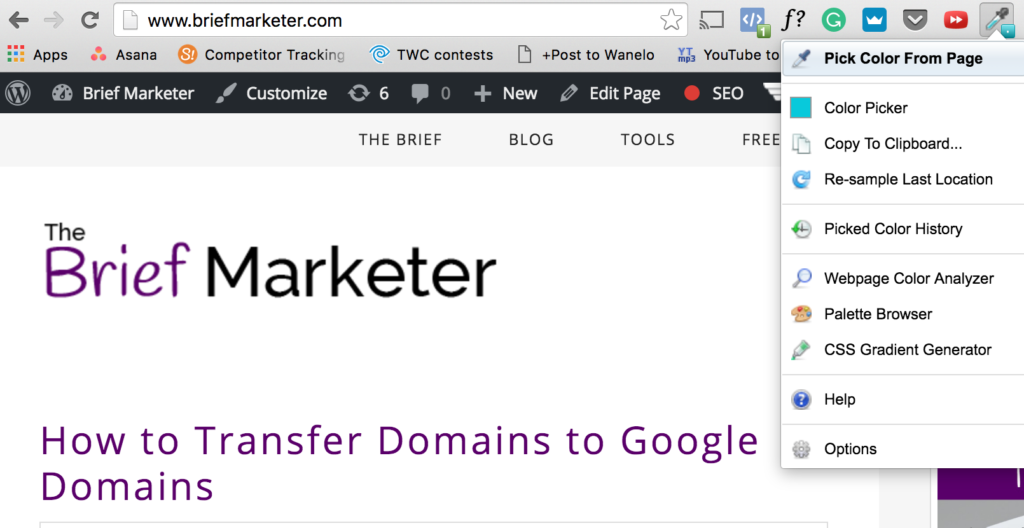 ColorZilla is the best extension for quickly pulling colors from sites and automatically copying it to your clipboard. Other awesome features include a history of previously picked colors and a webpage color analyzer which will pick up all the colors used at once.


Ever try to screenshot an entire webpage by zooming out until it's no longer legible? With the full page screen capture chrome extension you can screenshot the entire length of a page in one image file without any quality loss.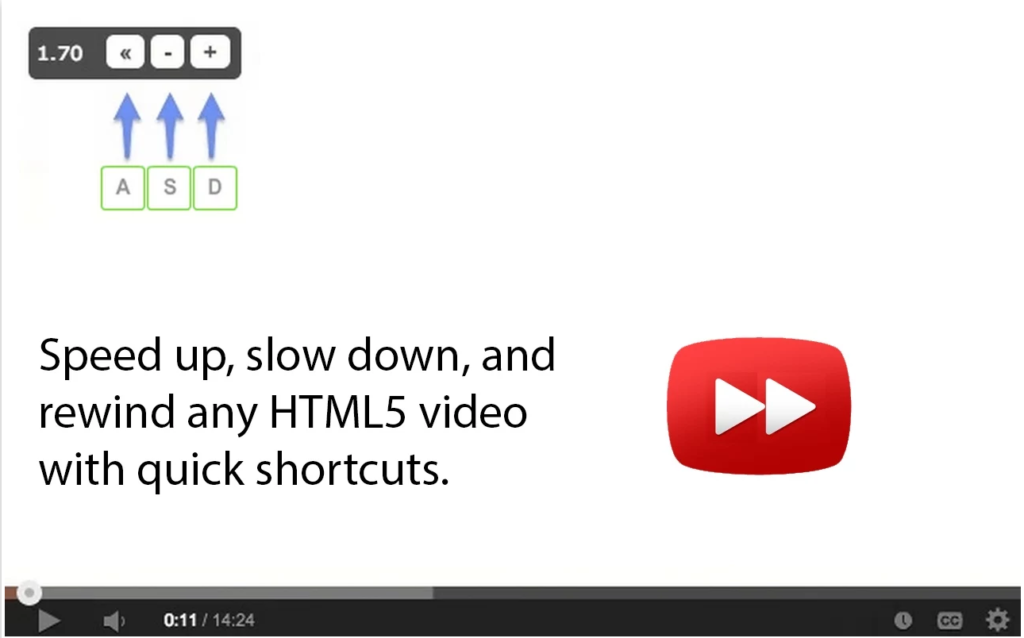 If you watch a lot of videos for learning or how-tos, this is a huge asset. You can speed up or slow down HTML5 videos. I use this all the time to speed up video trainings, and slow down videos when taking notes or transcribing.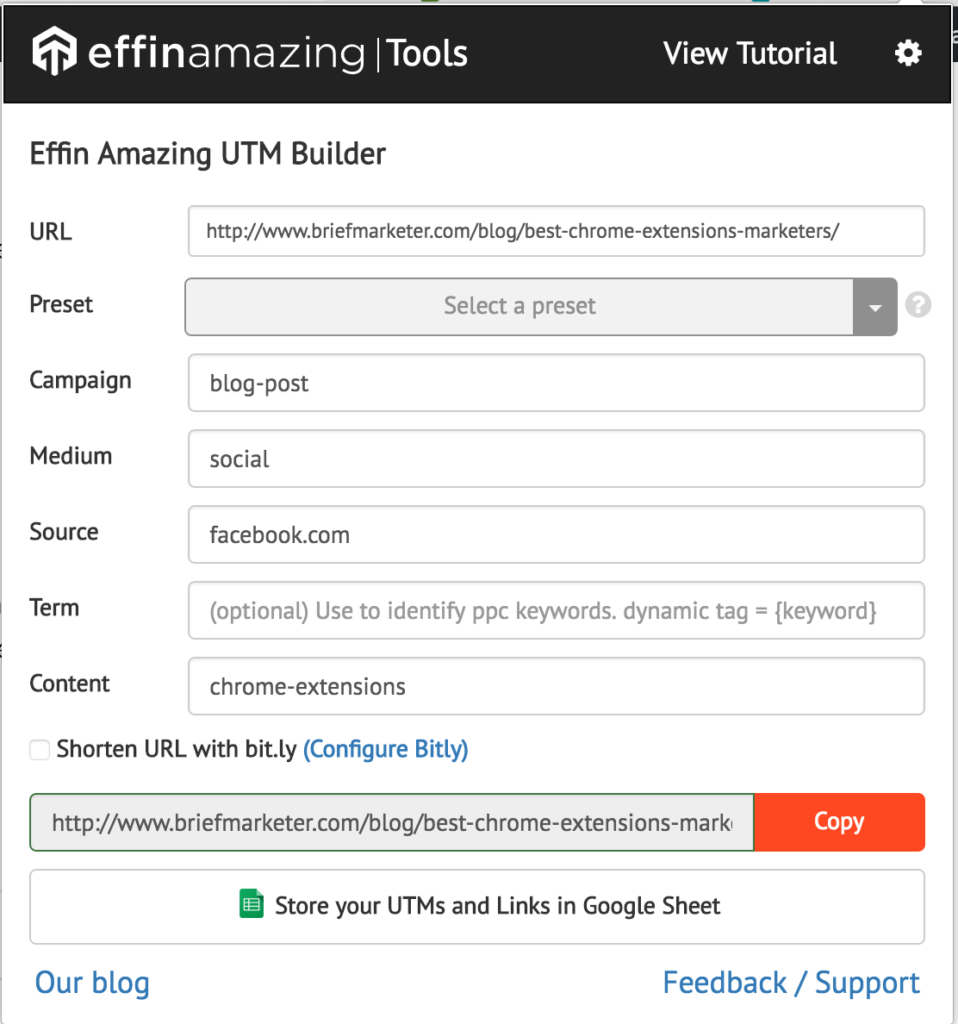 If you use Google Analytics and UTM tracking for your links, you need to use this tool. Quickly and easily generate UTMs for a page you're on. Save presets to keep naming conventions consistent. Bonus: shorten links with bit.ly in one click and save UTMs and links in a Google Sheet.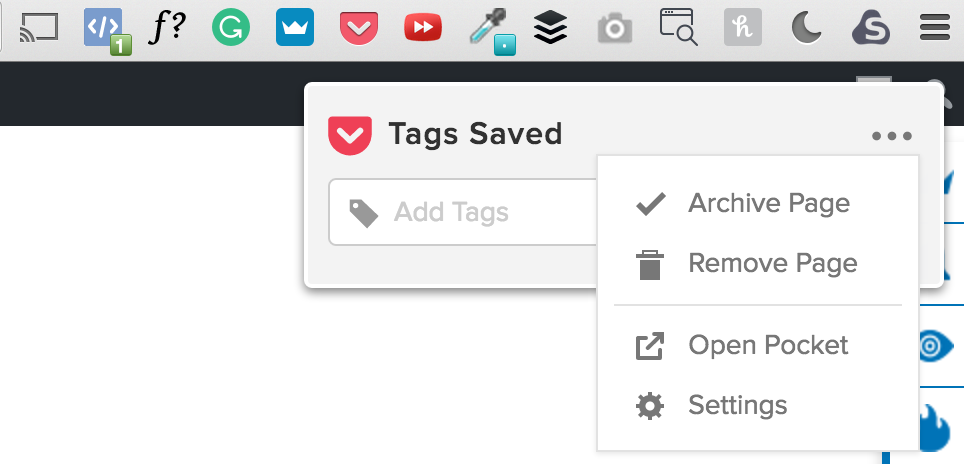 As you come across articles you want to read, but don't currently have the time, save them to Pocket. You'll always have a queue of articles to read, and can categorize read articles for future reference.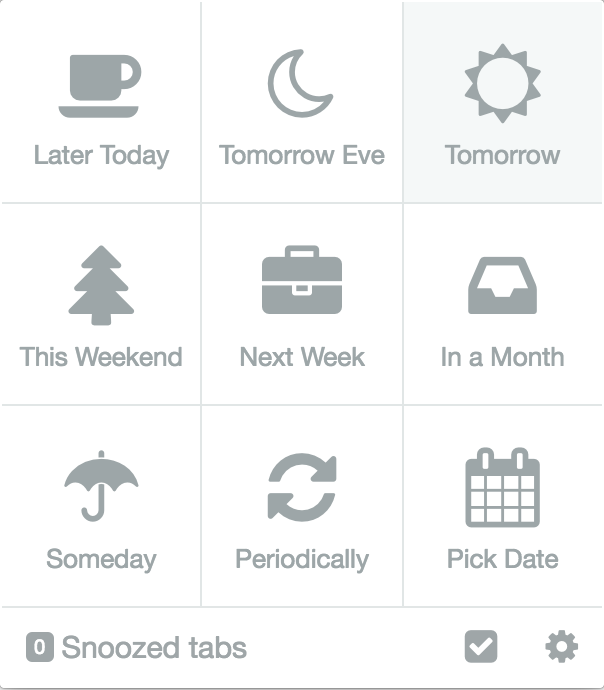 Tab overload? With snooze you can close your tabs and have them reappear later. You can choose later today, tomorrow, this weekend, next week, in a month, periodically, or pick a certain time. You can also add to-do items into your queue to pop up later.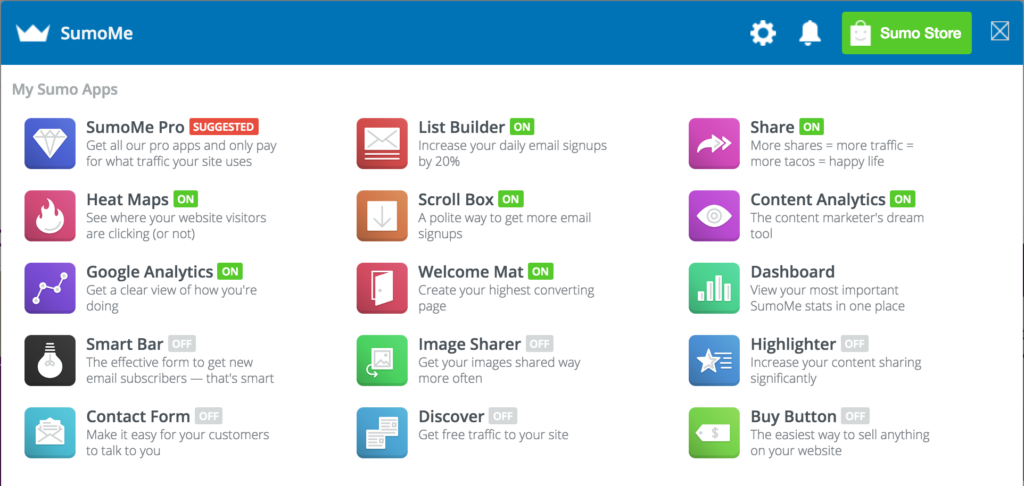 If you use SumoMe apps on your website, you definitely want the chrome extension. This lets you easily log into your dashboard rather than showing that ugly blue bar on your website.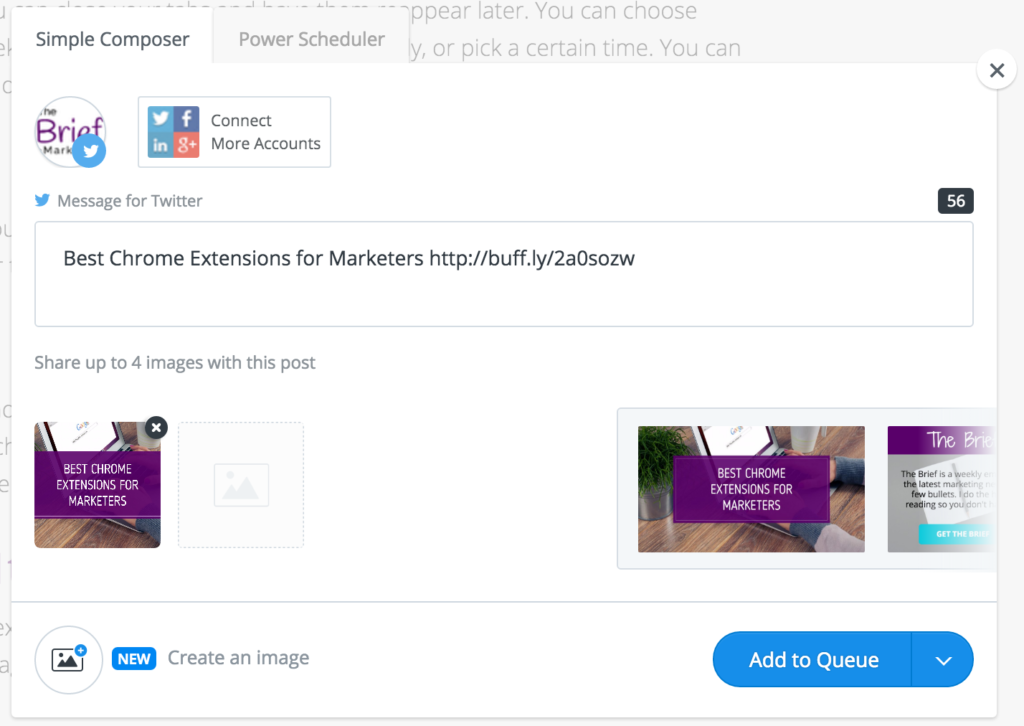 As you browse the web and find something to share to one of your social accounts, the Buffer app helps in a few ways. You can schedule posts at specific times, or add them to your queue to post them at the best times for your audience.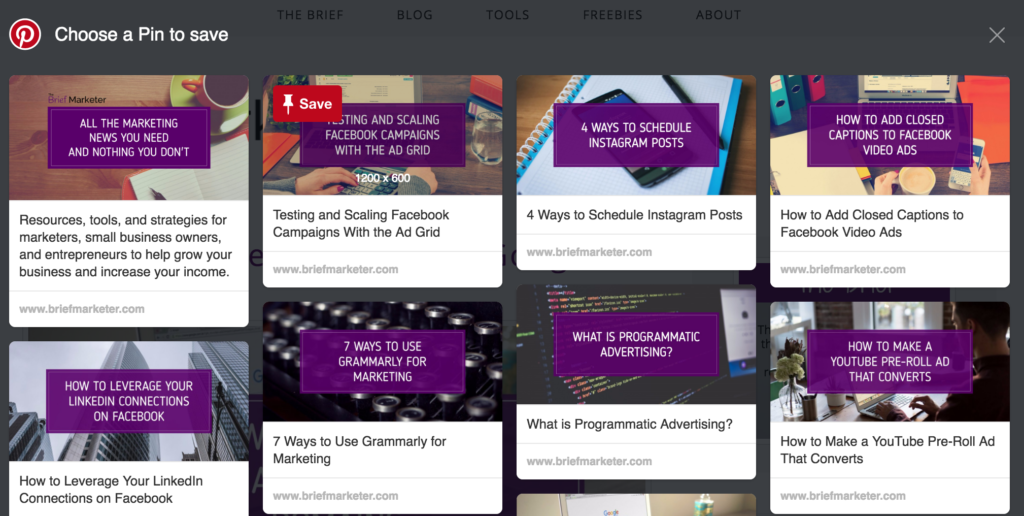 If you use Pinterest, the Pin It extension is the fastest way to pin a page in real time. You could use it to pin your own pages or other pages around the web.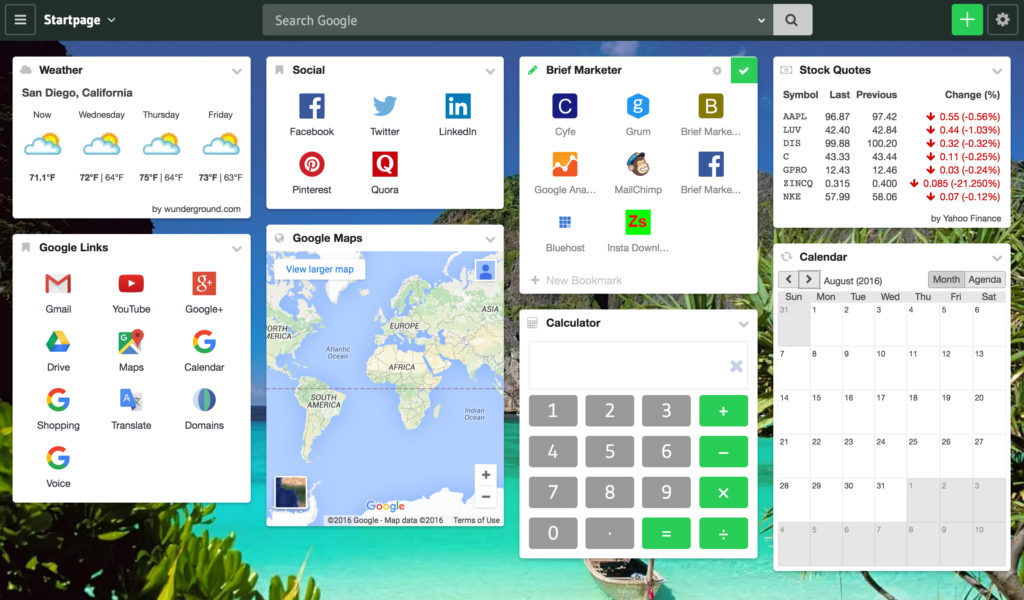 Start.Me is your launchpad when you open a new browser or tab. You can customize different widgets, bookmarks, and news feeds all in one spot. You can also create more than one startpage, like if you wanted one for personal and one for work.


When you receive or send someone an email in Gmail, Rapportive searches their email address for a matching LinkedIn profile. You can quickly see at a glance who is emailing you, where they work, their position, links to other listed social accounts, any mutual connections you might have, and if you're not connected you can invite them to connect in one click.
P.S. If you need graphic design work done, get unlimited designs for one monthly rate with Design Pickle.


Do you ever need to forward a lot of emails at once? There's no way to do that in Gmail. With Multi-Forward for Gmail, you can! Make sure to read the extension information and follow the set-up steps so you can use it properly.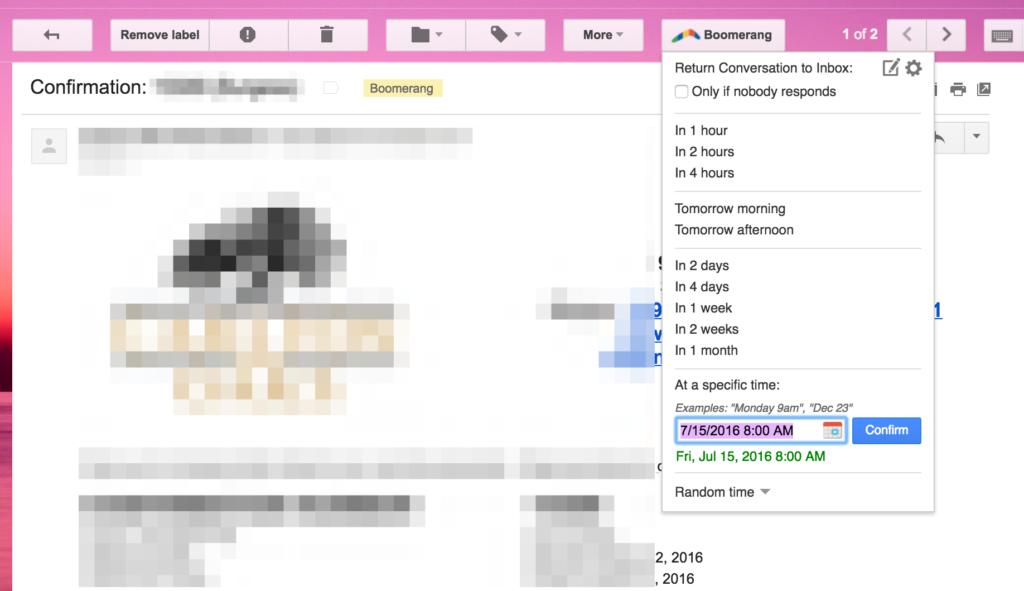 Boomerang is an app for Gmail that allows you to send emails at a later time, use read receipts, snooze emails, and bring emails back to your inbox based on time or whether or not someone responded. I mostly use it to bring an important email back on a certain date. I'll bring back my confirmation emails for hotels on the day I check in since I always have a hard time searching for them when I actually need them. In the free version you only get 10 credits a month.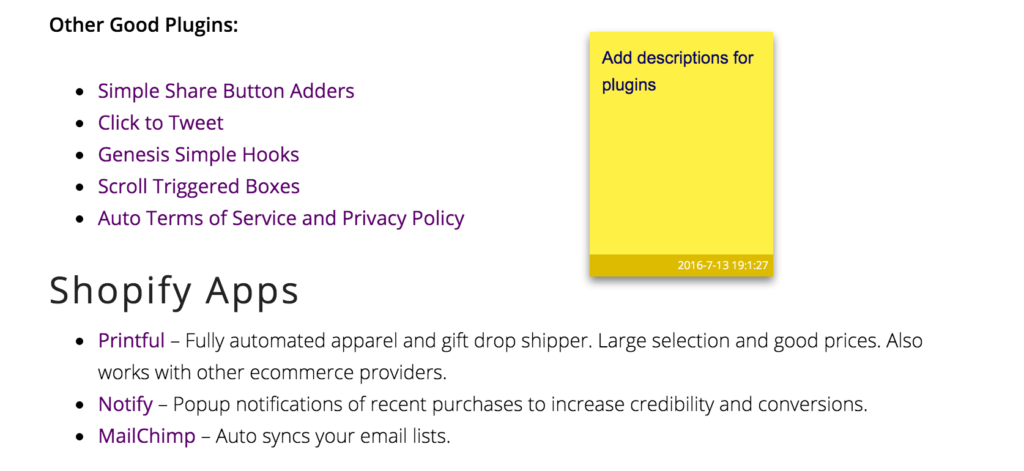 Note Anywhere lets you do exactly what you'd think. You can put a post-it note anywhere on a webpage, and when you open that page again, your note will still be there. Features include importing and exporting, syncing notes between computers, and sharing with others.
Bonus Tip

Did you know you can turn chrome extensions on in Incognito mode? By default, no extensions are on for incognito windows. In your chrome extension settings (put in chrome://extensions in your URL bar), you can check the "allow in incognito" box to turn them on.
Conclusion
These are all the extensions I use to increase productivity and save time while working. What are your favorite extensions that you can't live without? Leave a comment below so we can check them out!