There are a TON of great marketing resources and blogs consistently posting amazing articles. But you probably don't have enough time to read them all. You might continually add tabs of articles you want to read until you get overwhelmed with browser overload and end up closing everything. That's where I come in.
The Brief is a weekly digest of all the marketing news, tips, and tools you need. Instead of sifting through all the articles and information out there, you can consume it all in one place. Only pay attention to what you're interested in, and don't waste your time on the rest. I'll keep it brief.
The Brief was born out of a mix of the following:
I would always send articles to my good friend/ex-coworker Michelle, but she would never find the time to read them. Then I started sending them to her with the few bullet points she needed to know and voila. She got the information, and saved herself 10 minutes.
theSkimm.com. I never wanted to waste my time watching the news or reading about complex current events. theSkimm has made it so easy to stay up to date on what's going on in the world in words us normal people understand. And it's just a 5 minute read in the morning to start your day. Incredible.
So why not create a marketing "skimm" to help out all my Michelles out there?
About Me, Gina Burgess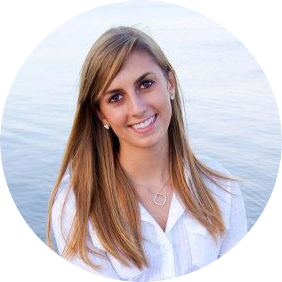 Contact