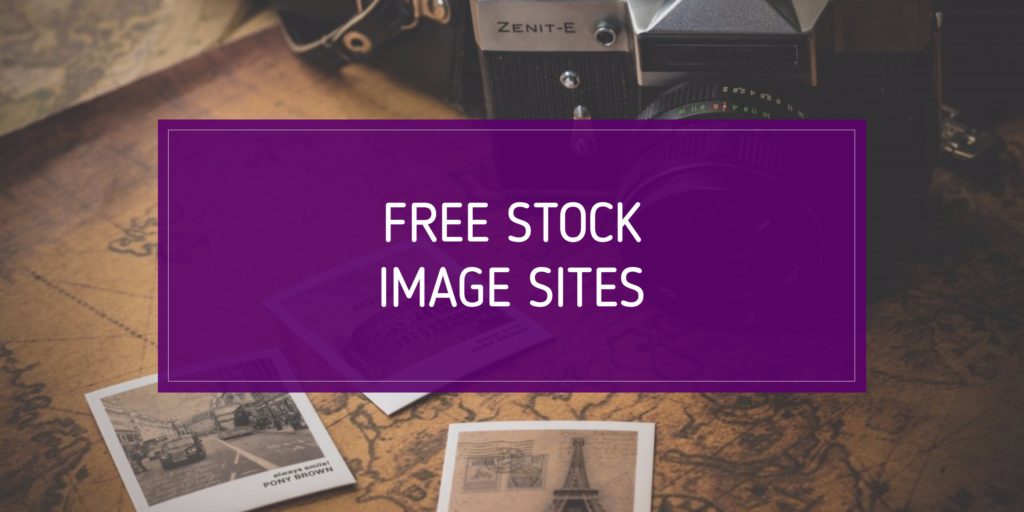 If you're on a budget when it comes to design elements on your website or marketing images, stock photos can be expensive and add up quick. Taking your own photos can be tough if you aren't a professional photographer or if you're short on time. Luckily, there are now a variety of sites offering high-quality stock images that you can use for free.
Whatever you do, do not use images you don't have permission to use. Using an image you found on Google images is not ok, and you could end up with a hefty fine if you're caught using a copyrighted image that you don't have a license to use.
Always make sure to check the license of an image before using it. Some free images are completely free to use in any way you like, where some others may require attribution to the author.
Here are some of the best free stock image sites to check out.

Pexels is a huge database of really high-quality images. You can search easily by keyword, color, new, popular, and top photographers. All their photos are licensed under the Creative Commons Zero (CC0) license which means all pictures are completely free to be used for any purpose.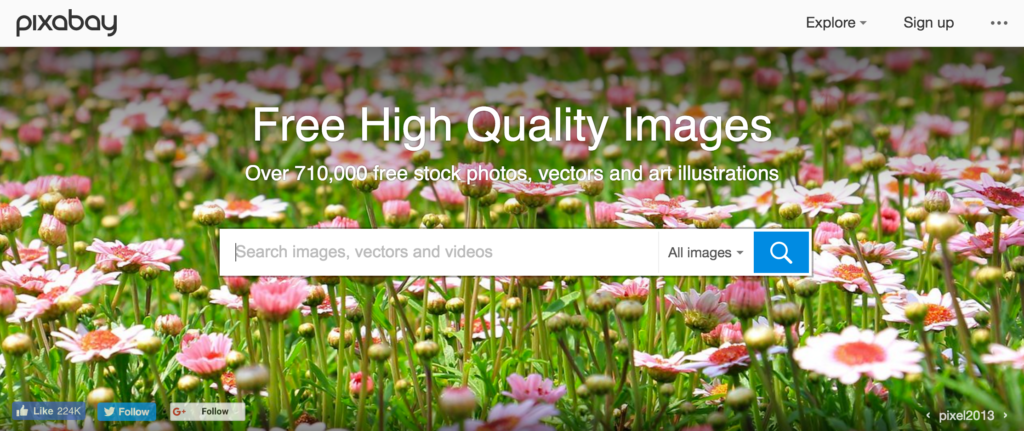 Pixabay includes photos and videos all for free without attribution under the CC0 license. Here you can search by photos, vectors, illustrations, videos, photo orientation, category, size, color and more.

StockSnap is made by my favorite online image creator tool, Snappa. All photos fall under the CC0 license and hundreds are added each week. You can search by keyword or sort by most recent, trending, number of downloads, and number of likes. All these images are also available through Snappa, which is almost exclusively how I find and use free stock photos.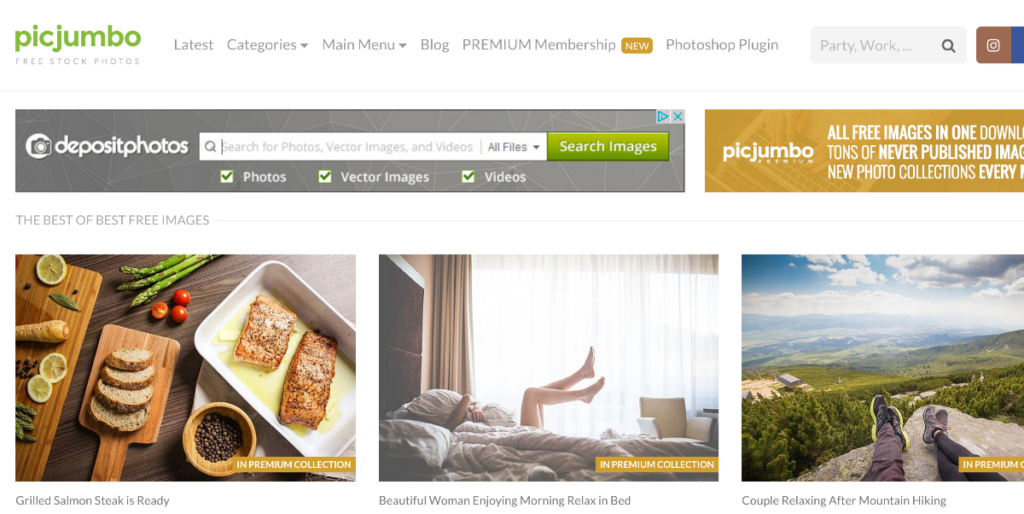 Picjumbo is a little harder to navigate as it only shows 10 photos per page. You can search keywords or browse by categories. All photos are free, but they also offer an upgraded premium membership for access to more photos. You can't redistribute images, but there is an option to pay to include the photos in a template builder application.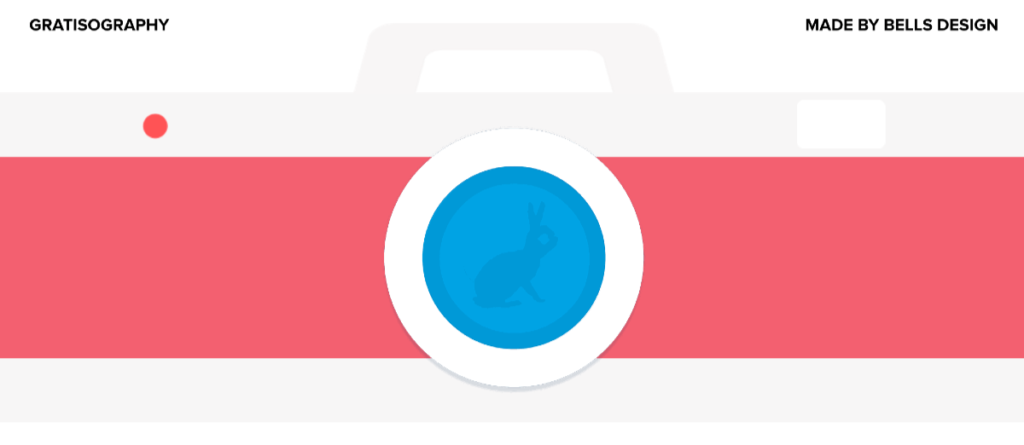 These photos are all taken by Ryan McGuire so the selection is a lot smaller, but they are all very unique. There is no search option, you can only browse by category. All are free but he has a few exceptions on how his pictures can be used.

Another site that isn't the easiest to navigate, and also not the easiest to download pictures from. Photos are added daily and you can search or browse by categories. All photos are under the CC0 license.

This site is very simple and to the point. You can search, browse by color, collection, source, and recently added images. All photos are under the CC0 license.

Unsplash is another clean and simple design. Browse featured, new, collections, or search. Images load quickly, are all very high quality, and fall under the CC0 license.

Stock up aggregates photos from 27 different websites. See all the sites they pull from here. Browse by new, popular, or search. All photos link back to the site they're pulling from, so make sure to check the license for each picture you use here.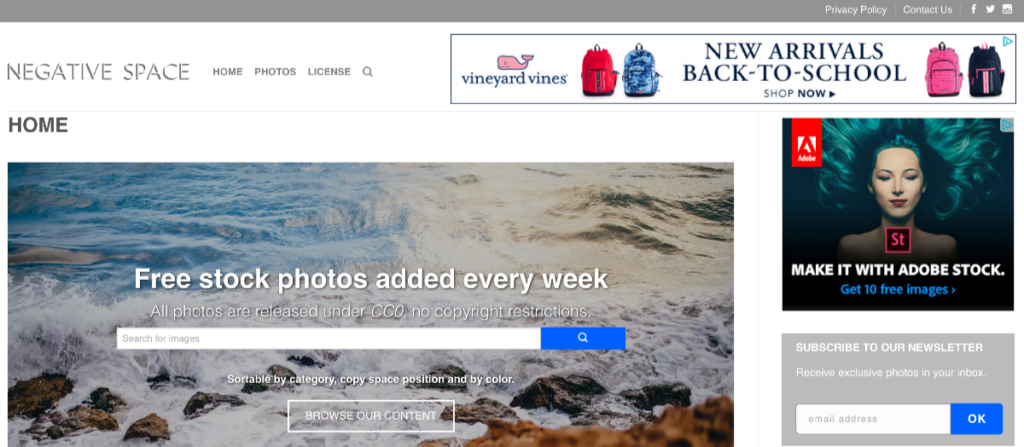 All photos here are under the CC0 license. You can search by keyword, browse categories, color, and copy space position which is quite unique.

Unique photos contributed by the creator and talented photographers. All photos are free for you to use. You can search by keywords but that's it. They also provide free stock video at lifeofvids.com.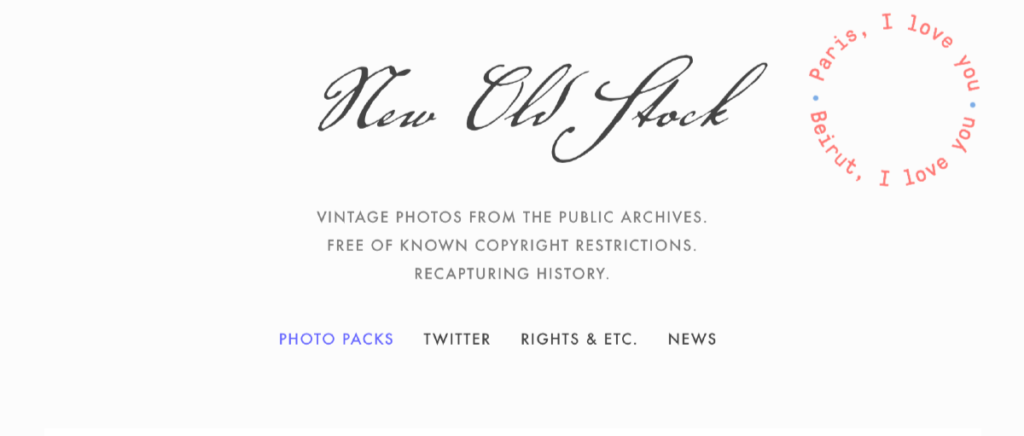 These are all vintage photos from the public archives that most likely do not have any copyright restrictions. Check original links of these pictures to make sure. It isn't a robust collection but definitely very interesting to browse.

Refe has free photos, but they also sell photos. You can browse just the free photos, but cannot search within that category. You can't easily download from here. You have to add photos to your cart and put in your information to download them.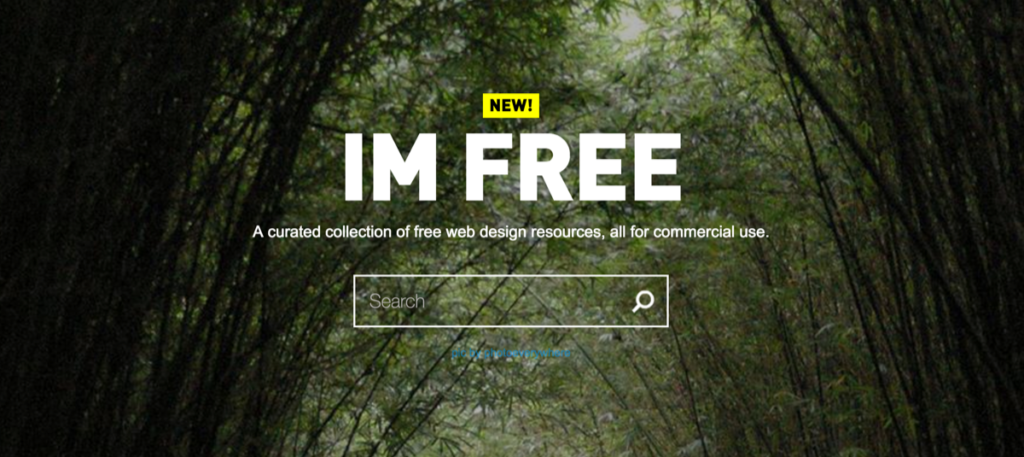 In addition to photos, there are also collections of other free web design resources like templates and icons. Check each asset for license details.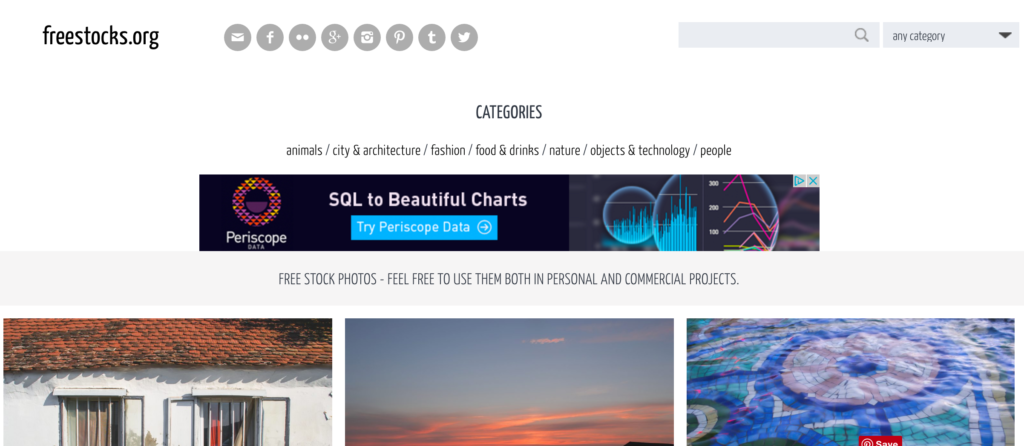 Good quality free photos, but not a large quantity. Search by keywords or browse the main categories.
Conclusion
There are so many options out there for beautiful photos to use for your business for free. Are there any sites you use to find free stock photos? Share yours in the comments below.